Personal Development
THE PERSONAL DEVELOPMENT PROGRAMME
Heworth has a fully integrated Personal Development programme that:
Supports all students both within and outside the curriculum.
Raises aspirations for all.
Promotes high expectations for all.
Increases the Cultural Capital for all students.
Ensures there are 'no islands' at Heworth
Extends the curriculum beyond the academic and vocational with a high-quality programme of spiritual, moral, social, and cultural development (SMSC).
Supports students to be confident, resilient, independent, and with strength of character.
Provides a programme of high-quality pastoral support including healthy lifestyles and relationships.
Provides a wide range of opportunities to develop Cultural Capital.

What is Cultural Capital
Cultural capital is the accumulation of knowledge, behaviours, and skills that a student can draw upon and which demonstrates their cultural awareness and knowledge; it can help them achieve their goals in society, in their careers and in their lives. Gaining Cultural Capital can take many forms from studying great literature, appreciating a piece of art or music, to cultural experiences gained through trips outside school or participating in activities like the Duke of Edinburgh award scheme. It is about appreciating great people, events, and creativity both locally and nationally - from Shakespeare to Sting, from Monet to the Angel of the North, and from a trip to Cragside to an expedition to Zambia.
The Personal Development (PD) programme is built around a clear structure that all staff contribute to. The structure is based on the '7 pillars of PD'
PSHE
Careers
Pastoral Support
Curriculum
Student Voice
Passport Programme
Opportunities
PSHE
This is delivered through the school curriculum, weekly for Key stage 3 and every two weeks for Key Stage 4. The curriculum content ensures all the statutory elements such as 'relationships and sex education' are covered, as well as other key topics such as religion, fundamental British values, careers, and healthy lifestyles.
Our current 22-232 curriculum is below:

---
Careers: Careers education is delivered within the PSHE curriculum and across the school through specific drop down days and events. Please look at the careers section on this website for more information.
Pastoral support: The PD programme ensures all students receive the pastoral support they need to be engaged, active, confident, and independent. This is delivered to cohorts that are identified as requiring additional support and includes initiatives such as the Girls Network, which provides mentoring support to raise the aspirations of girls.
Curriculum: All subjects specifically include diversity and cultural capital opportunities within their curriculum planning to ensure students are provided with activities and events both within and outside the classrooms to enhance their understanding and appreciation of diversity within our society and the benefits that the acquisition of cultural capital can bring.
Student voice:
The voice of our students is central to everything the school does and plays a key role in shaping the way we do things at Heworth. Every year group has its own student council and ambassadors for equality, SEND, and diversity who represent minority groups at school. The councils meet weekly, and all their views and opinions are presented to the senior leadership team and school governors. Year 11 have the 'student leadership team' modelled on the senior leadership team, and from this team, two student principals are elected to represent the school.
Passport to Success programme: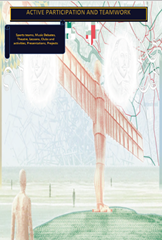 All students in years 7-10 are issued with a 'Passport to Success' where they record their progress and achievements both in and outside of school. They can record all the opportunities and events they have been involved with from careers events to extra-curricular activities, cultural activities, trips, team participation/representing the school or their community. Students who show high levels of engagement and meet their academic and attendance targets will graduate at the end of the year. Graduation is a major landmark for each student, they can graduate at three levels – Bronze, Silver, or Gold. Parents and carers will be invited to watch their child graduate at the end of the year and join in the celebration of their success.
Opportunities:
The school and the Consilium Academies Trust are committed to ensuring all students have as many opportunities as possible to take part in trips, events, and activities that will raise their aspirations, increase their confidence, promote a healthy lifestyle, enable the acquisition of cultural capital, and maximise their enjoyment of all aspects of school life.
Our Personal Development Policies can be found here:
Fundamental British Values statement 2020-1