End of Term Newsletter 22/12/2022
Thank you for all your support this week, we could not do this job without the efforts and support from all our parents, carers and our wonderful students. The whole of TeamHG wish you all the very best for Christmas and the New Year.
Here is your final round up for 2022!
Attendance
Despite all the issues with the heating with the help of parents and carers we have managed to keep attendance moving in the right direction. This is still something we need to work on in the New Year so that we can get back up above 90% because we have just tipped below to 89.3%.
On Wednesday the 100% students enjoyed the final pizza part of the year and we also had the big reveal for the 100% attendance draw! The winners were:
Julia Kennedy - Year 11 won the Tablet!
Lexi Renwick - Year 8 won the £100 Amazon Voucher!
Teegan Greenup - Year 7 won the signed NUFC Football!
Well done all!
Click here to view a gallery of all the attendance reward celebrations from the past few weeks!
Year 11 Examinations
Some of our Year 11 students have formal exams when we return. Ms Telford has sent information out about this please make sure students attend punctually in the morning on the exam days to be ready for the exam and revision sessions.
Hot Chocolates all round!
On Tuesday to banish the winter blues every student who attended school had a lovely warming hot chocolate during one of their lessons.
Thank you to the catering team and staff who helped to make over 900 hot chocolate drinks!
Grandparent's Afternoon Tea
On Tuesday we welcomed lots of grandparents, aunties and uncles to our Afternoon Tea. The Year 11 Food Technology students worked with Mrs Thornton to make cakes, brownies, scones, pizzas and of course sausage rolls for all our guests.
Members of the show group provided Christmas entertainment, which of course was great.
After table service we all enjoyed some bingo and a good sing-a-long!
It was lovely for families to spend time together and for TeamHG to thank family members for all the support they give our wonderful students throughout the year.
Our next afternoon tea will be around Valentine's Day! Make sure you book early to secure a table!
Grease... is the word!
On Wednesday The Arts team announced the cast for our Grease production - there was so much excitement.
Rehearsals start after the holidays - Well Done to everyone involved!
Check out their reactions below!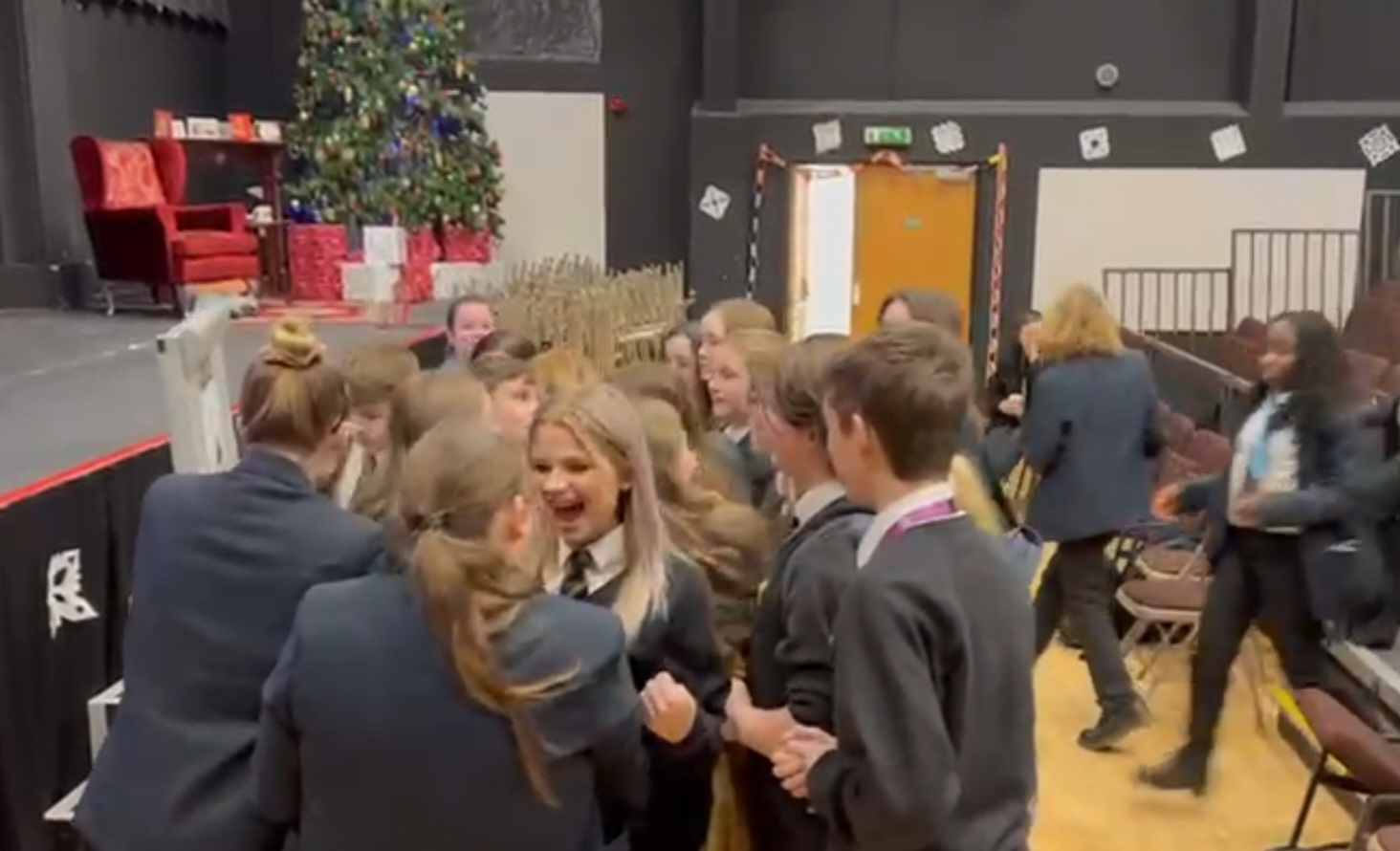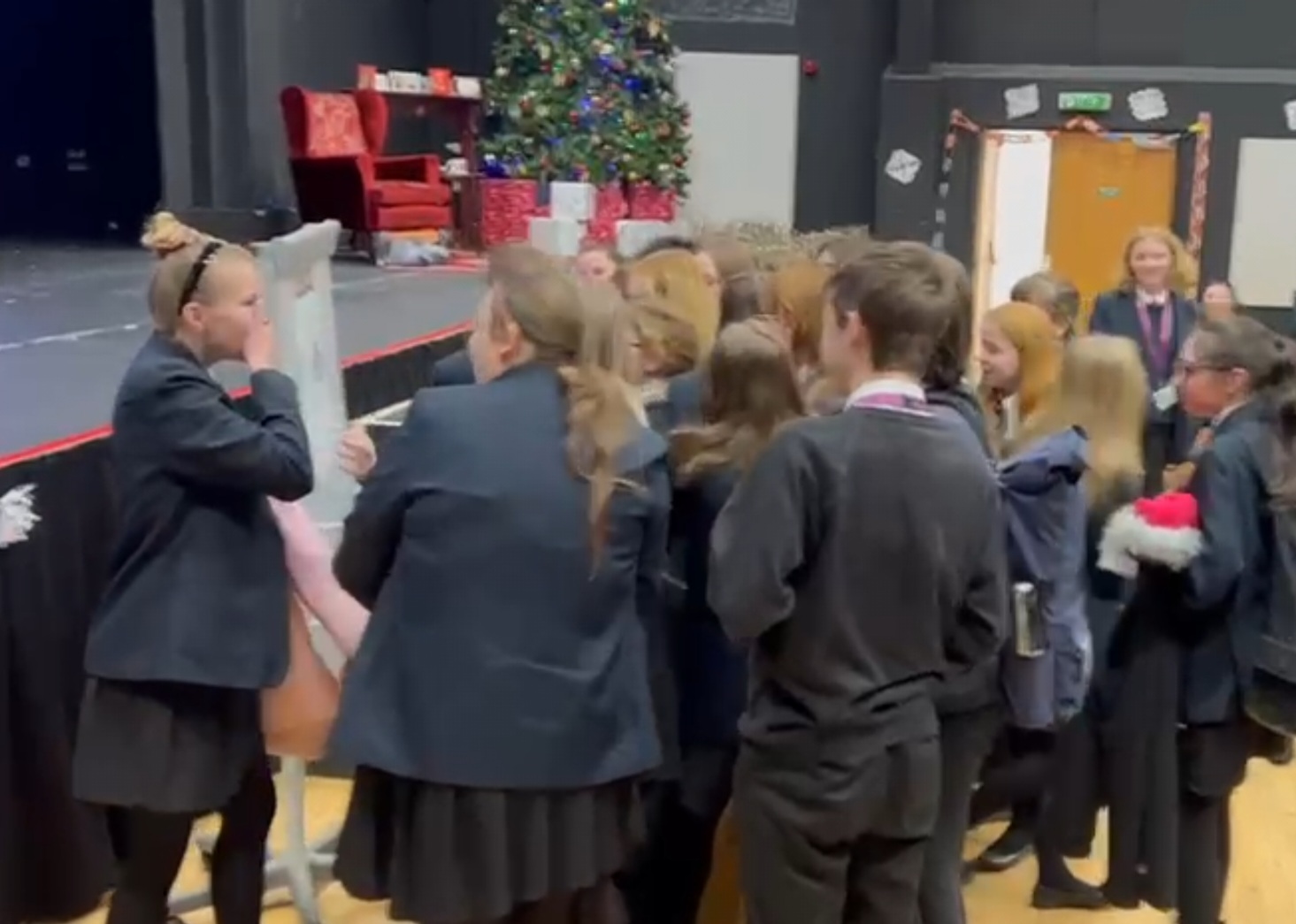 Just a few more things to get us ready for the new year:
Finally, we say goodbye to Mrs Shreeve who is going to work in the civil service, we wish her all the best for her new role and Mr Gardner who is starting a new role in January.

We welcome Miss Copley and Mr Dack who will be joining the science team in January.

All students are expected to be in correct uniform when we return to school on Monday 9th January. Can you ensure all false nails and eyelashes are removed. If a student does not meet our uniform expectations, they will be placed in isolation.

We have noticed some students are lacking the basic equipment of two pens, pencil, ruler, rubber and pencil case. Please ensure your child has the correct equipment in preparation for the Spring term.

Full details of expectations for both uniform and equipment can be found by clicking here.

We have uploaded our Independent Learning Policy (draft homework policy). This will come into effect on Monday 16th January 2023. Information will be given to students during the first week of term.
See you all in 2023 - thank you as always for being a big part of Team Heworth.
We hope everyone has a good rest over the holidays ready to come back refreshed and ready to go in January!
#proudtobeteamHG