Weekly Newsletter 16/03/2023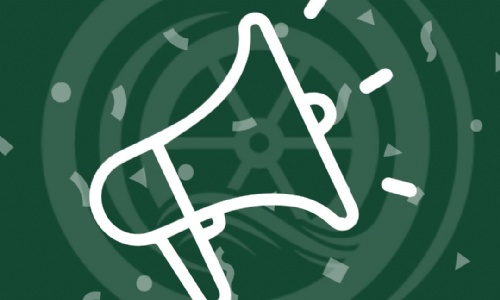 Our new interim headteacher would love to hear your views!
Dear parents and carers,
To support Heworth Grange's ongoing efforts to be more involved in the local community we are proposing a series of Headteacher-Parent coffee meetings over the next few weeks. This is your chance to speak directly to the Headteacher in an informal setting to share your views or simply make suggestions to help us improve the school service to parents and carers, pupils and the local community.
To allow us to plan for numbers, please let us know if you would like to attend. Please click on the link below to view the dates of the sessions which will run from 4:30pm - 5:30pm.
We would love to hear from you and our Headteacher is looking forward to meeting you all for a chat!
Attendance
Despite it being a bit of an unsettled week owing to industrial action, we'd like to congratulate our year 11s for flying the flag for attendance and achieving an incredible 99.5% turnout during their exams. This is testament to their dedication and determination to succeed! Well done year 11 - we're proud of you!
Rewards
As of Monday, in addition to the wonderful attendance incentive that we run, the attendance team at Heworth are also looking to reward our best attenders with some goodies from our kitchen.
Students with 100% attendance will automatically be entered into our prize draws to win vouchers that can be used to purchase treats and goodies.
Don't worry if you've not quite reached the 100% though, as we'll also be rewarding students who have made the most progress with their attendance.
Remember - you've got to be in it to win it!
Bill Quay Primary Concert
On Tuesday this week we were lucky enough to have some amazingly talented visitors who joined us from Bill Quay Primary School. Nearly 60 pupils, ranging from Reception to Year 6, filled the stage in our fantastic Phil Welch Theatre – first rehearsing in the afternoon and then performing for an audience of nearly 200 parents, carers and staff from their school. There was a varied and interesting programme of pieces with pupils playing Piano, Guitar, Recorder and Violin in larger ensembles and as soloists as well as singing in the choir.
The Music Department at Heworth Grange would like to say a massive congratulations to Mrs Kitson and her merry band of musicians – we look forward to working with you again soon!